ALC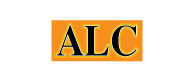 Protect your most precious documents with top-quality lamination from the Australian Laminating Company (ALC). They provide excellent quality state-of-the-art laminating products at affordable prices. With our range of ALC products, you can create quality, professional-looking documents that meet your standards. Our laminating products are designed to be easy to use and affordable, so you're never limited by the quality of your papers.
Laminating is a great way to add protection and durability to documents. ALC provides laminating films that will meet your needs — whether you're looking for a clear, glossy finish or something more subtle. We offer a range of lamination options, including sacrificial liners, which avoid creases and are a great alternative to paper liners. 
ALC
— Australia's top laminating company
ALC is a laminate company that provides our clients with high-quality laminates. Founded in 2001, this Australian-owned family business saw the need for a local importer/wholesaler to support the wide format sign and traditional thermal laminating film printers.
If you're looking for a company that can help you find the right laminate product for your needs, then look no further than ALC. Creative Graphics Supplies house ALC products, so if you want to purchase laminates for your business, we can help! We have been providing exceptional customer service for years, and we look forward to helping you find the best solution for your needs.
Explore
ALC
laminating products in Creative Graphic Supplies
Creative Graphic Supplies provides print media and sign materials from premium brands like ALC. We are a trusted provider of printing and graphic supplies in Brisbane. Our over 80 years of combined experience ensure excellent customer service and quality products.