Home
Welcome to Creative Graphic Supplies
Creative Graphic Supplies delivers high-quality print media and sign materials. We specialise in large format products and accessories for the sign and graphics industries. Our products are designed for a range of applications, with most materials ready for aqueous, solvent, latex, and UV curable ink technologies. With more than 80 years of combined industry experience, we are the trusted provider of digital, display, and graphic supplies in Brisbane.
At CGS, we help you find ideal product solutions and provide you with innovative print and sign materials. We approach each project as a partner and see ourselves as an extension of your company. We combine great products with friendly advice, fast deliveries, and exceptional customer service. For Australian graphic supplies and so much more, CGS is here to help.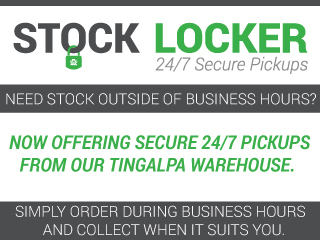 Take advantage of premier digital printing supplies in Brisbane and Australia
Looking for a digital printing paper supplier? At Creative Graphics Supplies, we are well positioned to provide you with superb digital printing supplies for all your communication and marketing materials and needs.
Partner with us today and give your business and clients clear communication materials representing your brand and conveying the values you want to impart and sell. Whether you're pre-planning future inventory or have an important order right now, our Brisbane digital printing supplies will ensure you're prepared to meet every opportunity with the digital printing materials you need.
Get in touch with us today and expand your capabilities with a dedicated digital printing paper supplier — Creative Graphic Supplies, our team will be happy to answer any of your questions about what you may need.
Quality products for every application
We provide a wide array of signwriting supplies, from vinyl and film products to graphics, laminates, substrates, and banners. From indoor and outdoor locations to vehicles, windows, canvas, and posters, our products are suitable for diverse applications and are used across vast industry sectors. We only work with the best brands in the business, including names like Substance, CG Digital Media SIHL, Supaflex, Magnum Magnetics, Metamark, and Kernow Coatings.
Great customer service and highly competitive prices
At Creative Graphic Supplies in Brisbane, our products have been tested across diverse markets, locations, and applications. From ink and print media to technical equipment and support, we deliver premium solutions in a cost-effective package. If you're looking for graphic supplies in Queensland, our trusted team is here to help.
The Creative Graphic Supplies difference
At Creative Graphic Supplies QLD, we lead from the front in graphic supplies. From large format jobs to small projects, we work with you to find solutions that work. We start each project from a fresh slate, with tailored solutions developed based on your needs and budget. We communicate with you throughout the project and deliver outstanding supplies to help you make an impact.
If you need high-quality print media or sign materials, we're more than happy to assist. Please review our products and make an order today. If you need more information, please contact the friendly team at Creative Graphic Supplies.