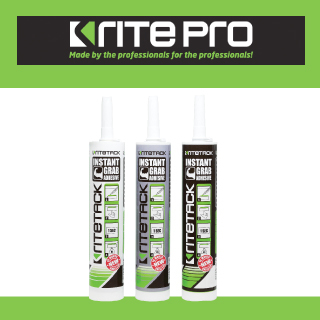 RITETACK INSTANT GRAB ADHESIVE & INVISIFIX
Eliminates the need for unsightly fixings or tiresome clamping & propping. Superior initial grab, up to 1000KGS per SQM horizontally. Suits most materials including Timber, Metal, Glass, Mirror,Plaster, Stone, ceramic, concrete, PS, PU, PVC & Polystyrene. No solvents & no isocyanate, User Friendly! Proven worldwide Paintable & retains elasticity.
Clear Invisifix, indoor/outdoor construction adhesive.Invisifix works with virtually all materials is almost odourless, high strength professional grade.