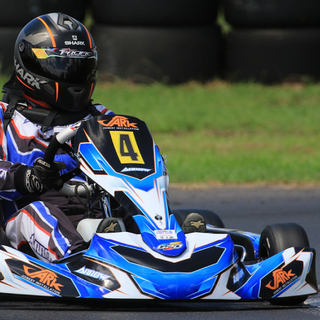 DONT REQUIRE A FULL ROLL? CLICK HERE TO PURCHASE BY THE METER
Adventure sports enthusiasts love extreme graphic applications. At CGS, we specialise in Powersports graphics, with our team offering a range of printing, laminating, and heat transfer materials and accessories. These products have been designed for low surface energy (LSE) vehicles, including motorbikes, karts, and other Powersports applications.
We have dirt bike wraps, go-kart wraps, and printed motocross vinyl with specially formulated adhesives. We also offer PU heat seal material on a polyester backing, which is compatible with solvent, latex, and UV curable ink sets. At CGS, we work collaboratively with graphic designers and adventure sports companies to improve visibility and maximise fun.
Vibrant and durable
Powersports
graphics
Aussie Powersports are getting more popular every year. This extreme subset of motorsports includes motorcycles, all-terrain vehicles (ATVs), snowmobiles, jet skis, Go Karts, and scooters. If it has an engine, uses handlebars for control, and leaves the rider exposed to the elements, it is a Powersports vehicle. Vibrant, colourful graphics help to identify Powersports vehicles, with our Substance inc media specifically made for extreme riders and adventure applications.
Diverse materials for extreme graphics
Our vinyl wraps are made from an incredibly flexible and durable film. Compared to other customisation methods, such as painting and hydroforming, this material is more affordable and much easier to apply. We have a wide range of Powersports products to choose from, including laminating film for motocross and go-kart decals and heat transfer print media on polyester with a matte or satin finish. To make your job easier, we also have heat transfer application tape and other specialised products to boost visibility on and off the track.
Custom solutions based on your needs
At CGS, we lead the way in print media and signage solutions. We specialise in large format materials, along with high-quality solutions for Powersports and diverse applications. Tailored products and friendly service are central to our business, and our team is dedicated to helping you find the ideal materials for your industry sector.
If you need Powersports graphics, we are here to help. For professional advice or support, please contact Creative Graphic Supplies today.