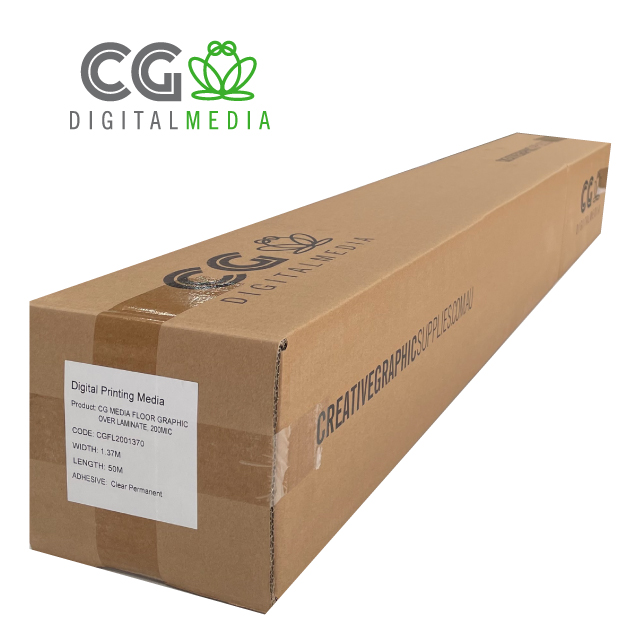 We have promotional laminate products, durable overlays, and special solutions for temporary indoor floor graphics. Floor graphics can be placed on most floors without causing obstruction, which makes it ideal for busy commercial environments. If you're looking for a large variety of high-quality floor graphics at a great price point, you've come to the right place.
How
floor graphics
are used
Floor graphics can be used indoors or outdoors, which makes them incredibly versatile for commercial and non-commercial applications. They're easy to apply and can be used successfully on soft carpets, hard timber, or textured concrete and bitumen. Floor graphics are an ideal promotional tool for retail applications, exhibitions, and corporate events. They also have a number of other purposes, such as wayfinding in hotels and buildings and conveying health and safety messages at special events. Floor decals are a powerful and cost-effective way to spread the word.
Depending on the product and location, floor stickers will last for many months. While they're not a permanent solution, they can be reapplied easily for an ongoing promotional or information campaign. Estimated durability is related to foot traffic, with quieter spaces offering extended longevity. 
If you're searching for floor graphics for your shopfront, industry convention, or special event, we have everything you need at a price that can't be beaten.
Tailored solutions and friendly customer service
At CGS, we lead the way in print media and signage materials. We provide high-quality products at low market prices and deliver expert advice as well as friendly customer support. We deal with a variety of projects on a daily basis and specialise in large format jobs for diverse clients. 
When it comes to floor graphics and other print solutions, premium quality products make a real difference to your bottom line. At CGS, we tailor solutions based on your business needs, specifications and project budget. Whether you need temporary indoor floor graphics, specialised floor over laminate, or something else entirely, we will deliver.
Please review our product range, make an order, or contact our friendly team for advice and information.