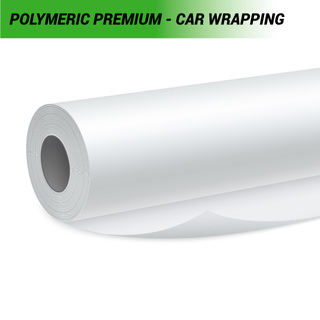 POLYMERIC PREMIUM - PRINT MEDIA - CAR WRAPPING
MetaWrap MD-X is a 50 micron ultra-conformable, extensible digital wrapping media, supplied with the MetaScape air release adhesive system to allow quick and easy application on compound curves as well as moderate recesses. The soft film has been developed to flow and conform over the most challenging surfaces so it's ideal for total vehicle wraps. The grey blockout adhesive ensures vibrant graphics and minimal substrate show through. The film offers high levels of dimensional stability and brilliant colour reproduction on Solvent, Eco Solvent and Latex printers.
Adhesive vinyl benefits and applications
Adhesive vinyl is a special category of vinyl products backed with glue. At CGS, we have quality self-adhesive vinyl products for small and large applications. Also sold as adhesive vinyl film or self-adhesive plastic sheet, this product can be used on commercial signage, POS displays, and consumer products. 
Adhesive vinyl is not ideal for all applications, as this material is not designed for soft fabrics or clothing. The glue used does not bond with these materials, which work much better with heat transfer vinyl. Instead, self-adhesive vinyl is meant to provide outstanding performance on a variety of hard surfaces. AT CGS, we have a huge collection of vinyl supplies and accessories, including adhesive and heat transfer products.
Versatile products and creative solutions
At CGS, we lead the way in print media and sign materials. If you want high-quality supplies at a competitive price, our team will find the perfect solution. We deal with a variety of clients on a daily basis, from hardworking local businesses to creative advertising and media companies. We specialise in large format jobs, but we also deal with small and mixed media projects. When it comes to self-adhesive vinyl, our quality products and accessories can make a real difference.
We don't just sell products; we sit down with clients and find solutions that work. We listen closely, communicate clearly, and uncover the right products for the task at hand. We deliver tailored print and signage solutions based on your needs and budget. With the largest collection of vinyl self-adhesives in Queensland, you will find exactly what you need at a price that can't be beaten.
If you need high-quality print media or sign materials, please review our product range or contact our team for more information.